Had an Accident? Calculate your claim now.
You deserve the maximum compensation!
0121 725 1699
We can help you gain Access to Justice for Personal Injury
Legal Support Solutions Limited manages many types of personal injury claims, from Road Traffic Accidents, Accidents at Work, Accidents in public places, Slip and Trips, Serious Injury, Medical Negligence and various other claims. Its important to know if you have suffered a personal injury which was not your fault then you are legally entitled to make a claim for compensation.
Our dedicated team of trained advisors work vigorously to help find the right specialist firm of solicitors for you. We work with a very large national network of professional Solicitors who have decades of experience in managing personal injury claims and getting our customers the compensation they are legally entitled to.
Legal Support Solutions Limited will never cold call you and we never work with any company who does. We will only contact you if we have received an enquiry from you and that you were looking for assistance or information regarding making a claim for personal injury or legal support.
Customer Satisfaction

100%

100%

NO WIN NO FEE

100%

100%

Dedicated team

100%

100%
The Personal Injury Legal Journey.
Contact Legal Support Solutions
If you think you have a personal injury claim then you can contact our dedicated team. Remember you have up to 3 years after the accident occurred or 3 years after you discover the injury was linked to the accident whichever date is later.
Speaking to our team
Our team of trained legal advisors have collectively over 50 years of experience evaluating personal injury compensation claims. Our dedicated team will determine whether you have a valid claim or not.
Speaking to a Personal injury Solicitor
Once you are happy to proceed Legal Support Solutions will transfer you to a highley experienced personal injury solicitor to act on your behalf and support you through your legal journey.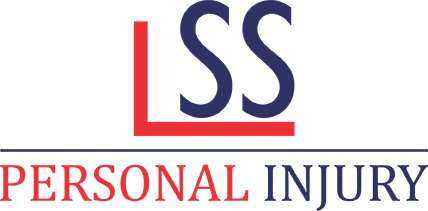 Frequently Asked Questions
Personal Injury Claims
Seeking Legal advice or representation for a personal injury claim can be a daunting and stressful experience. At Legal Support Solutions we ensure the client journey is excellent. We continue to fight for your right to receive access to justice when making a claim for personal injury compensation. Our Solicitors are there every step of your legal journey.
We know the legal process and the client journey ahead and its important that you do to.
We have outlined some frequently asked questions for personal injury claims compensation giving you peace of mind and knowing you're in safe hands.
Legal Support Solutions Limited ( LSS Personal Injury ) and our Army of Solicitors are fighting for Access to Justice for you.
How long after an accident can I claim for personal Injury?
Generally you have 3 years after the date of accident to make a claim for personal injury compensation.
Is it ok to make a claim for personal injury ?
You should not feel uncomfortable or ashamed to claim for compensation for personal injury when you have been  affected by the negligent action of someone else.
How do I make a claim for personal Injury ?
To make a claim for personal injury please contact Legal Support Solutions Limited, we will explain in full detail how the process works and recommend a highly experienced solicitor to act on your behalf.
I have been working in the legal sector for over 20 years primarily in the field of personal injury litigation.
Although my main interest in is medical negligence I have acted for people with all types of injuries from minor ailments, to those who have suffered life changing injuries and in the process recovered millions of pounds worth of compensation for my clients.
My focus is always on getting the best outcome for the client and ensuring that their interests are met at all times. Jason Libby - Solicitor
I am a solicitor based in Mayfair. I have over 20 years experience. I have extensive knowledge within the following areas of law:
Clinical negligence, Road Traffic Accidents and Personal injury and brain injury matters.
I worked in the USA for over 20 years and have extensive knowledge of the law in the USA. I believe in fighting for my clients and getting justice for them. I am available to speak with my client's outside of office hours. Sandra Campbell - Solicitor
I have been undertaking legal work since 1984 having first qualified as a Legal Executive and then becoming a Solicitor in 1999.
After years of Personal injury work I became a Partner at Coyne Learmonth in 2007. Since my retirement from that role in 2013 I has been Training lawyers and law firms.
I considers myself as a consumer champion and believes very much in the idea that access to justice for the common man must be preserved at all costs. Julie Twist - Solicitor
Am I Eligible To make a claim? We can tell you in minutes if you can make a claim for compensation. Simply fill in your details below or call us on
0121 725 1699 between 9am – 8pm